Events Search and Views Navigation
April 2019

We are happy to announce that the CETS-meeting will take place in Vienna (Austria) this year.
Find out more »
May 2019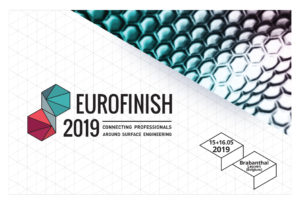 EUROFINISH+ MATERIALS will be much more than an assembly of technologies. It will be a gathering of congenial entrepreneurs and a juncture for networking, a source of inspiration for the future and a nursery of new ideas. EUROFINISH+MATERIALS is a professional niche exhibition in the field of surface treatment and focusses on different themes; creation of added value, materials technology, valorisation and durability, precision & engineering, future oriented
Find out more »
September 2019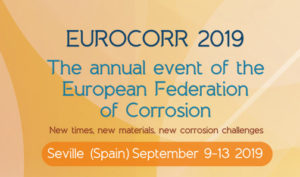 The European Corrosion Congress - EUROCORR, the EFC's annual conference, is the flagship event of the European corrosion calendar. Attracting upwards of six hundred delegates, it is held every year in September in a different European country. EUROCORR is famous for its high technical standard and its popular social programme. This year, it will take place in Seville, Spain.
Find out more »
+ Export Events