Posted on
Mrs. McGuinness is open-minded and pragmatic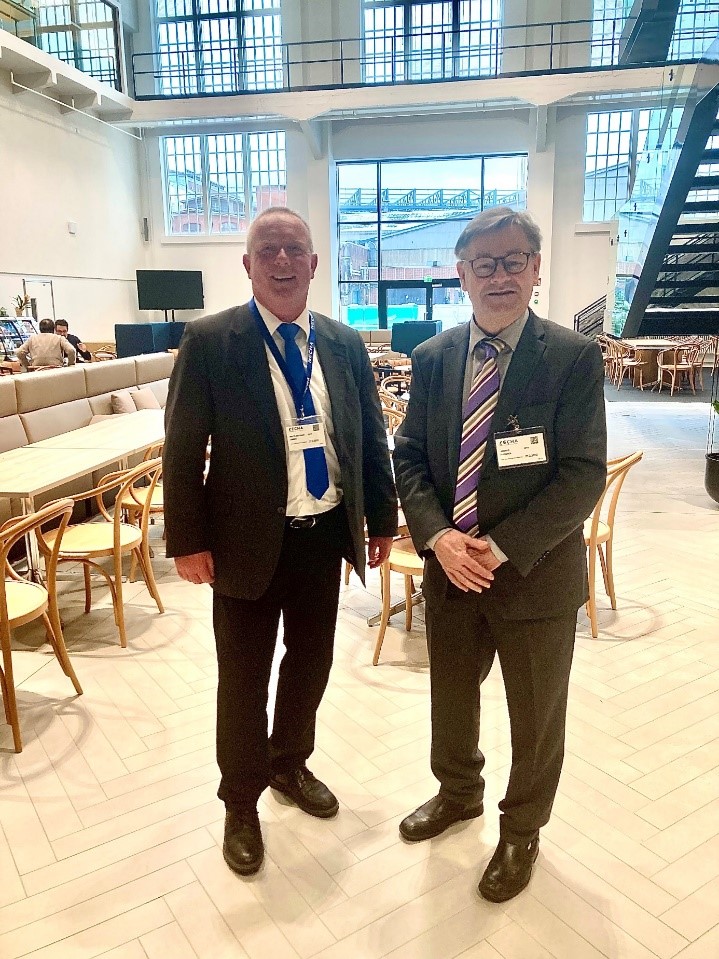 On February 27, CETS Presidents Jaakko Kapanen and Dr. Malte Zimmer visited the new Director of ECHA, Mrs. McGuinness. In new premises, the Agency finds itself in a bright, airy, modernly designed ambience. Due to the nowadays widespread home office arrangements, the building was quite empty.
Also present in the conversation was Mr. Matti Vainio, well known to many from the discussions around the authorizations of chromium trioxide in electroplating.
During this first meeting, it was possible to discuss higher-level topics such as the REACH revision, the "generic risk concept" and the "essential use concept".
Mrs. McGuinness was open to the concerns of CETS, but also emphasized that ECHA, as the executive agency, had no scope for action within the legal framework. There was, however, agreement that the basis for decisions must be scientifically sound findings. She did not counter the criticism of CETS that there was definitely room for improvement here.
It was agreed to enter into direct exchange on relevant topics in the future. It was emphasized that, above all, reliable data on the consequences of measures or, for example, the applicability of alternatives in the evaluation of applications enable positive results. Overall, the meeting was viewed positively by both sides and as a prelude to future cooperation based on trust.