Posted on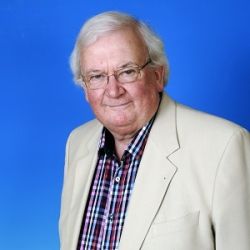 It is with great sadness that we inform you of the sudden death of our friend Tony Hart. He died on 12 April and the funeral will take place on 10 May in Wombourne, UK.
Dr Tony Hart founded his company Hart Materials 35 years ago, which has grown into the thriving technology centre that it is today.
As an industry expert, he advises companies and other organisations on high-level chemical and metallurgical solutions across a wide range of sectors.
The Nickel Institute, the European Committee for Surface Treatment, the Institute of Materials Finishing and the Surface Engineering Association are just some of the organisations Tony has worked with over the years.
Key initiatives under his leadership include setting up and chairing the Nickel Working Group and, as a world expert in nickel electroforming, pushing the boundaries of development, for which he won several awards.
Our sincere condolences to his family.